Upcoming Events

Welcome to the Bartlett Area Chamber of Commerce Website

We welcome Hanover Park Chamber of Commerce members by changing our name to "Bartlett Area Chamber of Commerce" in recognition of the 30-plus local communities our Chamber serves. In addition, we believe the new Bartlett Area Chamber of Commerce will provide even greater opportunities for your business to continue to achieve new heights. This combination of organizations will open the doors to many new opportunities for business support, partnerships, exposure and education.



The Bartlett Area Chamber of Commerce, located in Illinois, promotes and supports its members while addressing business concerns and working with local government. Residents and visitors of Bartlett, Hanover Park and the 30 plus local communities our chamber serves can discover distinctive shopping, dining, and entertainment while being close to the conveniences a Chicago suburb has to offer.
The villages of Bartlett and Hanover Park are located on Metra's Milwaukee District West Line, 30 miles west of Chicago, and are home to many historical sites, and an abundance of businesses and services.
Whether you are interested in having your business join the chamber, or you are a visitor trying to see what we have to offer, the Bartlett Area Chamber of Commerce dedicates time to create strong community partnerships to benefit businesses and potential customers.


***************************************************************************************************************



MULTI-CHAMBER PROGRESSIVE LUNCHEON 1/12/17
Members of the Addison, Bloomingdale, Carol Stream
Glendale Heights, and Roselle Chambers will joined us for a great luncheon.
The room was a buzz with all the networking!

Thank you to our Table Captains
Dan Tanzer -Custom Group Inc. Cleaning and Restoration &
Board Member, Kencie Zmuich with Edward Jones
************************************************************************************************************************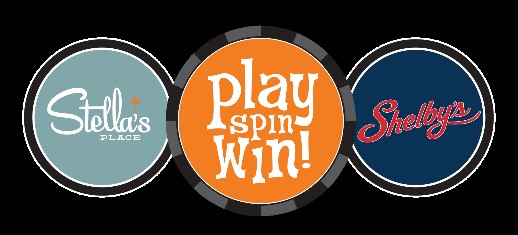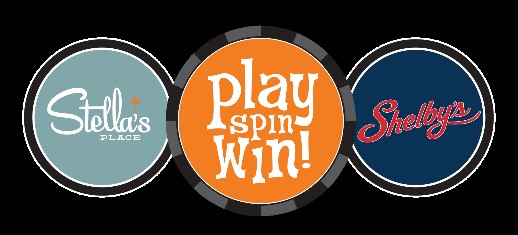 Casino Royale
Friday, February 3rd

7:00-10:00 p.m.

Oak Room- Bartlett Community Center
700 S. Bartlett Rd., Bartlett
Open to the Public
Luck be a lady tonight.
If Poker, Blackjack, Roulette, or Craps is your game of chance,
then Casino Royale is your avenue for riches!
Join the Bartlett Area Chamber at Casino Royale for a fun night out with friends and family,
All are welcome, open to the public!
$35 Advance Admission/$40 at the door
includes 75 betting chips, appetizers, one drink ticket and one raffle entry.

New this year: Music provided by Sounds Great Entertainment
Food catered by

Pasta Mia



No money will be exchanged for winning chips, but guests will have chances to enter
and win prizes and specialized baskets donated by local companies
Get your business mentioned as a "Sponsor" or "Prize Sponsor"
on our website and event sign.

Win great prizes donated by local businesses!


Two Cubs tickets
Compliments of Kencie Zmich – Edward Jones Financial Advisor

Want to Donate a Raffle Prize?
Contact Marla Miller 630 736-9860 or
the Chamber office 630 830-0324

Don't miss the Fun! Register Here Now

Thank you to our additional Sponsors!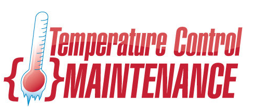 Lee Price Contractors
Country Financial - Marla Miller



New To U at Banbury Fair


************************************************************************************************************************
Membership Breakfast 2017
FREE to All Bartlett Area Chamber Members!
Wednesday, January 25th
7:15 a.m. Registration
7:30 a.m. to 9:00 a.m.
The Bartlett Community Center
The Oak Room,
700 S. Bartlett Rd., Bartlett
Join fellow Chamber Members to hear plans for 2017
while making some great business contacts for the new year.
This is a FREE event for all Bartlett Area Chamber Members,
and everyone will enjoy a hot breakfast!
Plan to come find out about our plans to help your business in 2017!
Although this is a FREE program, we ask that you RSVP by January 21,
We look forward to seeing you at this great kick off to a new year.

Register Here Today


*************************************************************************************************************************
After Hours - New Orleans Style! 2017
Time: 5:00 PM - 7:00 PM
Hanover Park Village Hall
2121 Lake St., Hanover Park
The Hanover Park CONECT Committee will hold a Business After Hours.
Listen to New Orleans' style music, enjoy tastings of Jambalaya,
Muffaletta sandwiches and Beignets, a French pastry,
in a fun, relaxing atmosphere.
All local business owners and home-based businesses are invited
to attend this free event and give their business more exposure
as they network and interact with the local business community.
YOU WON'T WANT TO MISS THIS FABULOUS AND ENTERTAINING SEMINAR!
Robb Zbierski
"Train Your Brain for Success" Seminar
Wed. March 22, 2017
8:30-11:30am


Hanover Park Village Hall
2121 W. Lake St., Hanover Park
$25 Member Rate/ $35 Non-Member Rate

Includes Multi-Chamber networking before and after presentation
with light refreshments
Robb is notorious for bringing fun. A dynamic and engaging speaker,
Robb makes every effort to connect with the audience
to help them understand what can be accomplished with the right attitude and work ethic.
Your brain is the single biggest driver of your energy, your focus, and the results you get in every area of life. Your career, your finances, your physical health, your relationships- all of them are constantly created and influenced by your thinking.
Unfortunately, your brain didn't come with an owner's manual...until now. In Train Your Brain for Success, you will learn to harness the incredible creative capacity of your mind and achieve your personal best - professionally, financially, and personally.
Based on Roger Seip's bestselling book, Train Your Brain for Success is extremely interactive, incredibly eye-opening, and a lot of fun! Participants will gain insights that will make them more effective immediately,
and come away with a plan for making that improvement last.
What the video below for details
Click here for details on the March 22nd Presentation



REGISTER HERE TODAY!


************************************************************************************************************************